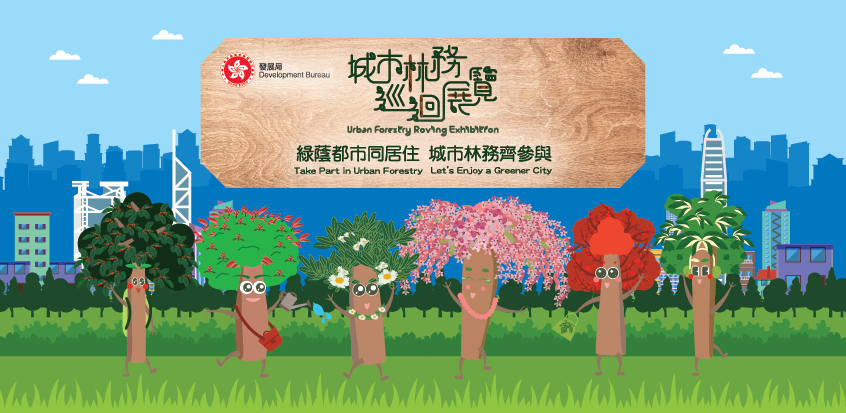 Come join our Urban Forestry Roving Exhibition! Through exciting and interactive games, children will learn more about the trees around us and the concepts of urban forestry, and how these contribute to the liveability of our city. You might even win a souvenir by taking part in our games!
What is "Urban Forestry"?
Hong Kong has abundant forest assets that include both natural greenery in urban and rural areas, as well as the network formed by different landscaped areas planted with trees and vegetation, forming the backbone of an urban forest. Through "urban forestry", a city wide, integrated, interdisciplinary approach combining strategic planning and multi-managerial practices, we aim to improve the social and environment benefits to the public through sustainable and healthy growth of urban vegetation.
---
Interactive Games
Parents and children are welcome. The admission of the exhibition is free.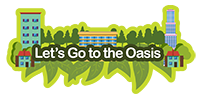 Let's Go to the Oasis
A little rabbit got lost after visiting the city. Use the designated remote control to guide the little rabbit to find its way back to its habitat under the big tree in the park.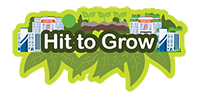 Hit to Grow
Throw the seeds to hit the building blocks and parks in order to enhance the green spaces of the city.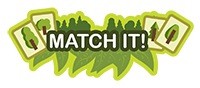 MATCH IT!
You have to sort out all the correct pairs of tree cards within 60 seconds. During this process, children will learn about some common trees in Hong Kong.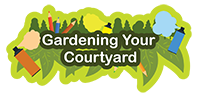 Gardening Your Courtyard
To paint your own tree by using spray guns. In this painting workshop specially designed for children to unleash their creativity, they will learn about some common trees in Hong Kong.
---
Shopping Mall Exhibition Dates and Venues (With Panels AND Game Booths)
Dates
Venues
Address
17-18 July 2021
(Saturday and Sunday)
11am to 7pm
2/F, MOSTown, Ma On Shan
18 On Luk Street, Ma On Shan, N.T.
14-15 August 2021
(Saturday and Sunday)
11am to 7pm
2/F, Kai Tin Shopping Centre, Lam Tin
50 Kai Tin Road, Lam Tin, Kowloon
25-26 September 2021
(Saturday and Sunday)
11am to 7pm
L1, YOHO Mall I, Yuen Long
9 Long Yat Road, Yuen Long, N.T.
---
Anti-epidemic Measures at Shopping Mall Exhibition
Enhanced environmental disinfection measures and limitation on the number of visitors will be imposed according to the relevant epidemic prevention measures at that time. All visitors shall undergo body temperature checks and hand sanitisation at the entrance of the exhibition area in shopping mall. They should also prepare and wear their own masks during their visit. Visitors who are with high body temperature or refuse to undergo temperature checks will be prohibited from entering the exhibition area.
---
Public Library Exhibition Dates and Venues (With Panels Only)
| Dates | Venues | Address |
| --- | --- | --- |
| 1-31 August 2021 | Tuen Mun Public Library | 1 Tuen Hi Road, Tuen Mun, N.T. |
| 1-30 September 2021 | Kowloon Public Library | 5 Pui Ching Road, Kowloon |
| 1-30 November 2021 | Sha Tin Public Library | 1 Yuen Wo Road, Sha Tin, N.T. |
| 1-31 December 2021 | Ping Shan Tin Shui Wai Public Library | High Block, Ping Shan Tin Shui Wai Leisure and Cultural Building, 1 Tsui Sing Road, Tin Shui Wai, N.T. |
| 1-31 May 2022 | Tai Po Public Library | 5/F, Tai Po Complex, 8 Heung Sze Wui Street, Tai Po, N.T. |
| 1-31 May 2022 | San Po Kong Public Library | 3/F., San Po Kong Plaza, 33 Shung Ling Street, San Po Kong, Kowloon |
| 1 May – 30 June 2022 | Sheung Shui Public Library | 3/F, Shek Wu Hui Municipal Services Building, 13 Chi Cheong Road, Sheung Shui, N.T. |
| 1-30 June 2022 | South Kwai Chung Public Library | 4/F, Kwai Hing Government Offices, 166-174 Hing Fong Road, Kwai Chung, N.T. |
| 1-30 June 2022 | North Kwai Chung Public Library | 2/F & 3/F North Kwai Chung Market & Library, Shek Yam Road, Kwai Chung, N.T. |
| 1-31 August 2022 | Tsing Yi Public Library | 1/F, Tsing Yi Municipal Services Building, 38 Tsing Luk Street, Tsing Yi, N.T. |
---
Other Exhibition Date and Venue (With Panels Only)
| Dates | Venue | Address |
| --- | --- | --- |
| 1 January - 26 February 2022 | G/F Thematic Exhibition Area, City Gallery | 3 Edinburgh Place, Central, Hong Kong |
| 1 July – 31 August 2022 | Jao Tsung-I Academy | 800 Castle Peak Road, Mei Foo, Kowloon |
---
Event Highlights
Photos
Video