Tsim Sha Tsui Promenade and Salisbury Garden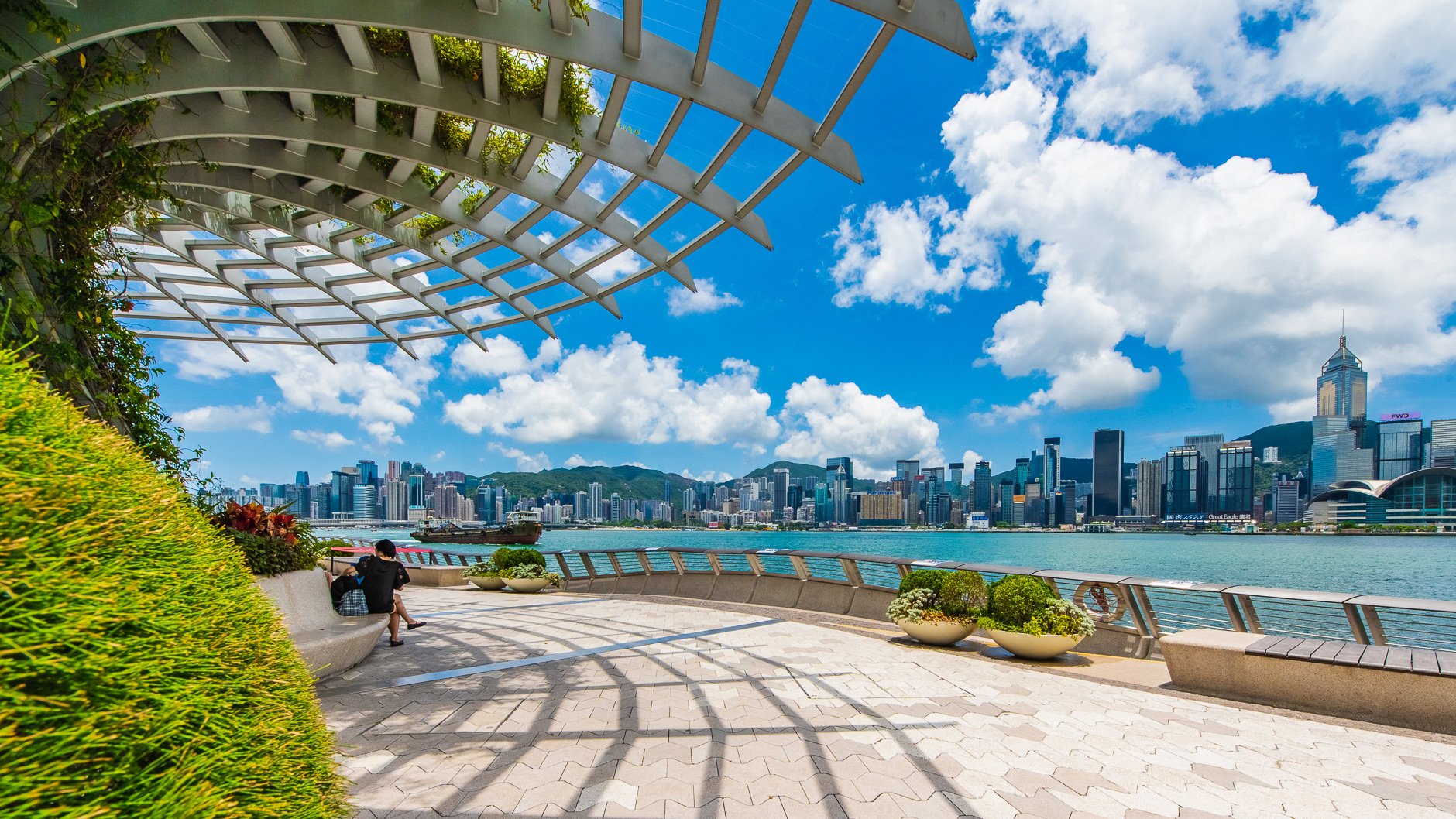 With its spectacular views of Victoria Harbour and the twinkling skyline of Hong Kong, the Tsim Sha Tsui Promenade Avenue of the Stars (AoS) has been a popular attraction for both locals and tourists since its opening in April 2004. The promenade and the nearby Salisbury Garden underwent revitalisation in 2015 as part of the Victoria Dockside development which strived to offer a more comfortable environment with enhanced facilities and extended green areas.
The revitalisation of the promenade allowed the designers to exploit the spectacular views of Hong Kong. Central to the Avenue's theme is the martial arts master, Bruce Lee who's bronze statue is situated in a central, prominent position on the promenade elevated on top of a water feature, recalling his famous quote 'Be formless, shapeless, like water'.
The large wooden railing on the promenade balustrade allows visitors to comfortably lean and is large enough to incorporate a variety of features including handprints and plaques dedicated to film stars. Made of recycled rice husks these artificial wooden rails are robust enough to withstand the harsh condition of the seafront. The undulating balustrade flowing along the deck edge resembles the rippling waves in the harbour. This undulation provides stepped sunken seating areas allowing unobstructed views of the harbour from the promenade behind.
The large iconic arbours are the key features of the promenade. These four large structures provide a distinctive element that not only provides shade but also house a number of utilities and act as a climbing structure for plants. Their form maximises shade provision whilst minimising the structural footprint on the promenade surface and reduces obstruction of views from the hotel behind.
The project has garnered numerous awards for its sustainable and environmentally friendly designs. Pavers are made of recycled glass and its predominantly light colour helps to reduce heat absorption and thus alleviate the heat island effect. The railings and chairs are made of a bio-based wood substitute which mainly consists of recycled rice husks.