(Seasonal Highlights) Un Chau Estate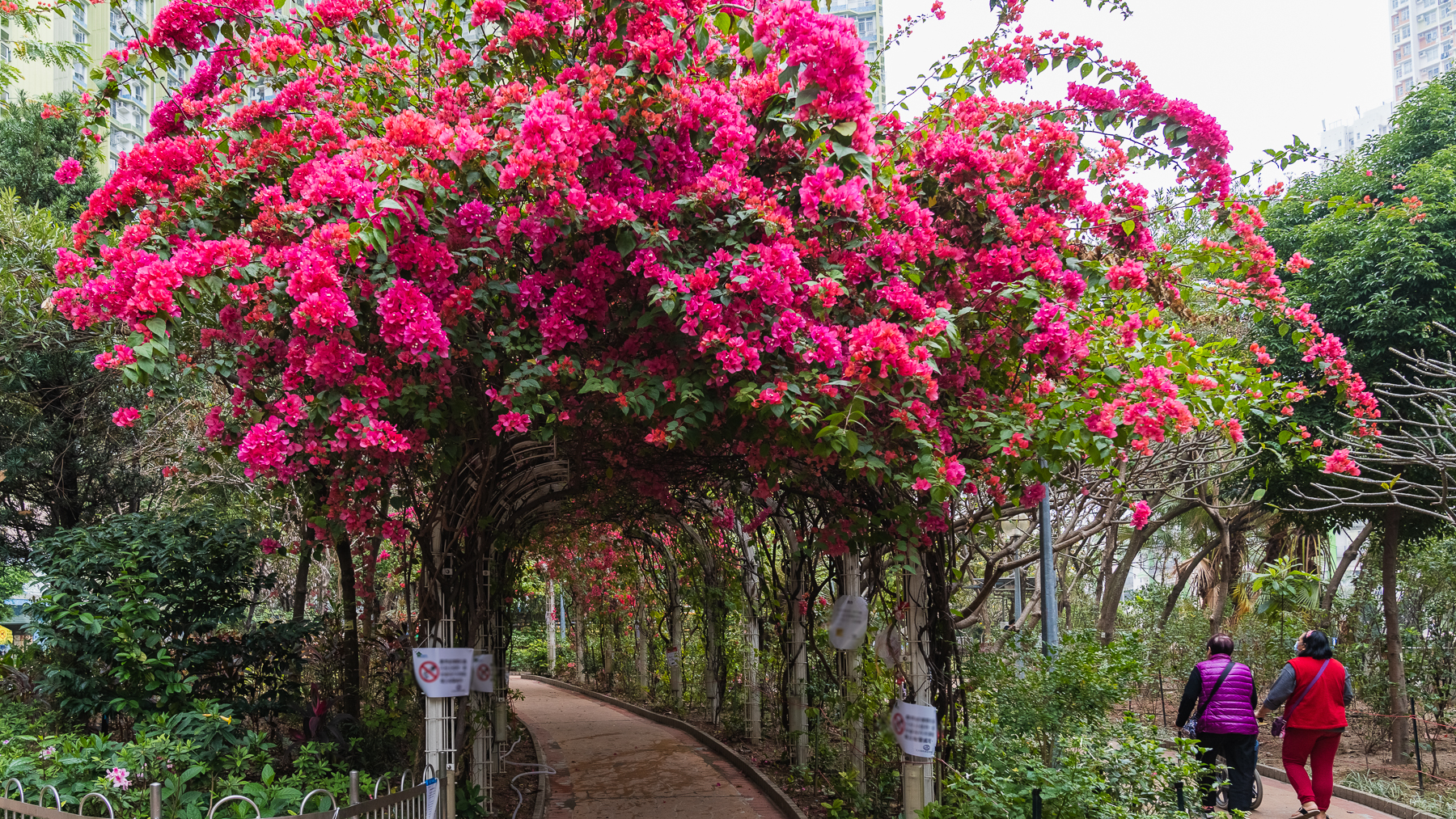 Un Chau Estate is a public housing estate located in Cheung Sha Wan, next to MTR Cheung Sha Wan Station. The estate was developed in 5 phases through 1998 – 2012, comprising of domestic blocks and ancillary blocks providing amenity facilities and service centres for the residents and locals nearby.

With a sea of Bougainvillea spectabilis (Brazil Bougainvillea) crawling over a series of white metal arches, the 30-metre flower tunnel at Un Chau Estate is popular amongst locals and photographers. During March to April every year, the pink foliage embellishes the garden with bright purplish pink coloured modified leaves called bracts wrapping around small white discreet flowers. At night, opalescent landscape lightings light up the thin, paper-like almost translucent bracts and the tunnel, creating a paradise within the concrete jungle.