(Seasonal Highlights) Wo Che Estate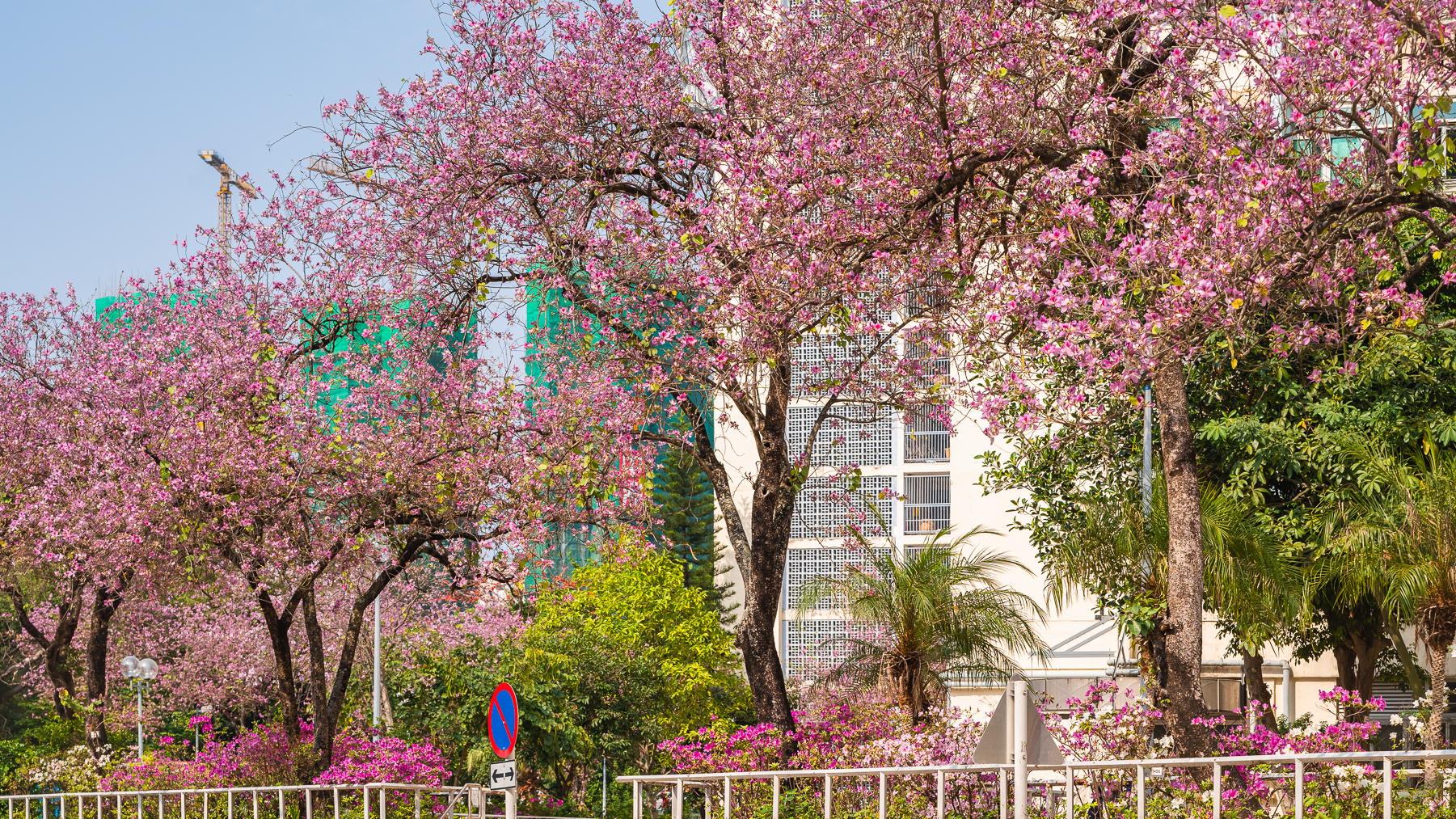 Home to about 18,600 residents, Wo Che Estate is one of the earliest public rental housing developments in Sha Tin. At the open area of Tai Wo House opposite Shatin Pui Ying College, a row of Bauhinia variegata (Camel's Foot Tree) are located. Blossoming around March, they define and enclose the courtyard-like space with their canopies of soft pink and white flowers.

Native to South China, native to Xishuangbanna, Yunnan. Also distributed in Malaysia, Vietnam, Laos, Thailand, Myanmar and India. Camel's Foot Tree blossoms with gorgeous flowers and a light fragrance. In full blossom, the whole tree is crowded with flowers which dye the tree crown pink. Creating a fascinating and appealing scenery, Camel's Foot Tree is a popular option for street tree and gardening. The leaf looks like the footprint of a camel, hence it was given its common name as Camel's Foot Tree. The species is widely cultivated in tropical and subtropical regions. Furthermore, as reported in Flora Reipublicae Popularis Sinicae, its flower buds, young leaves and young fruits are edible, while water decoction of its root bark can cure indigestion.

Camel's Foot Tree is the male parent of our City Flower Hong Kong Orchid Tree (Bauhinia x blakeana Dunn), proved by evidence from molecular biology in recent years. It is noteworthy that different individuals of Camel's Foot Tree give flowers in a gradient of colour.