(Seasonal Highlights) Hong Ning Road Park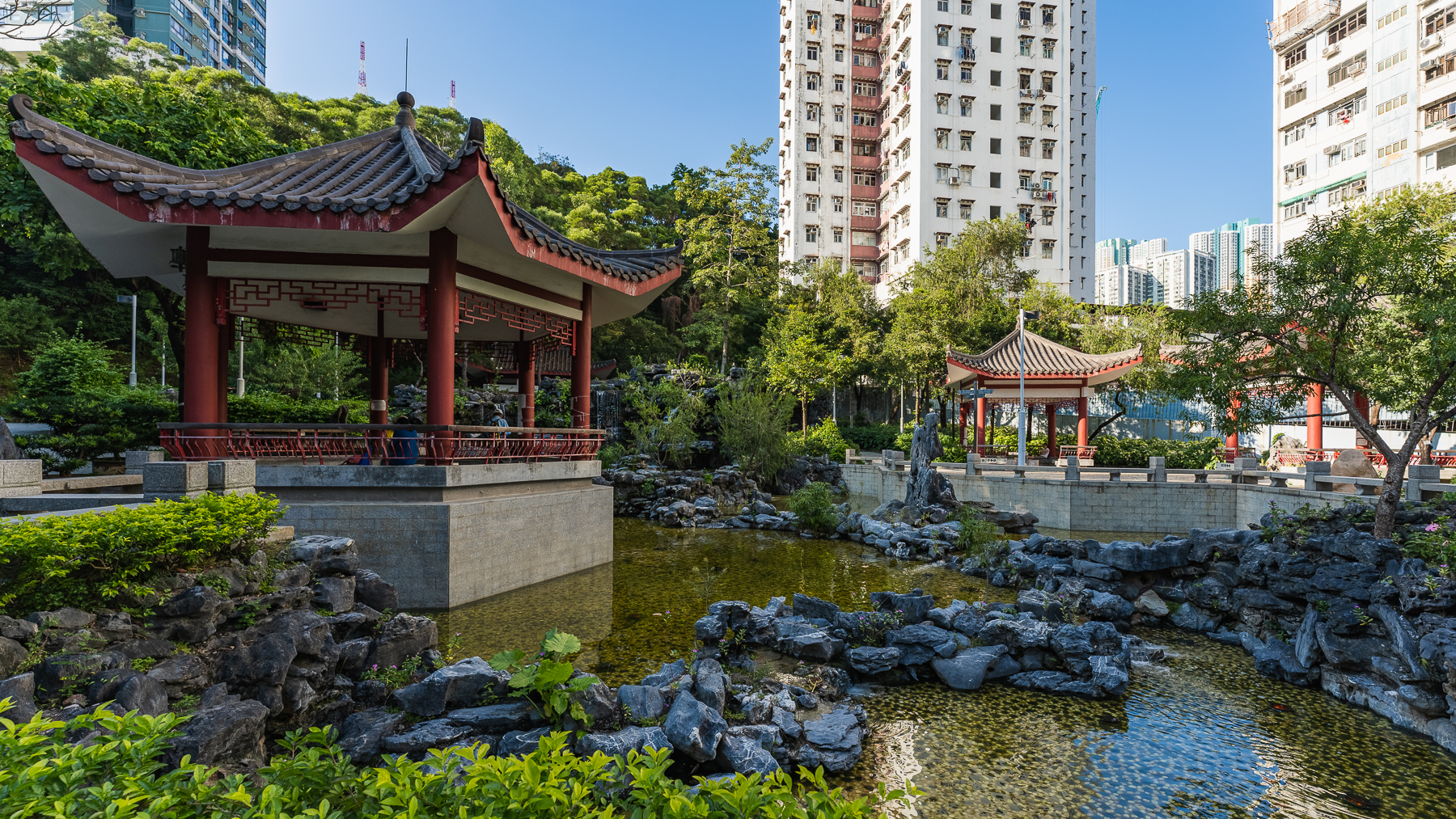 Hong Ning Road Park is a public park in Kwun Tong, Kowloon. It is divided into two phases where phase 1 consists of numerous, modern sports facilities and phase 2 comprises of a traditional Chinese-style garden with a waterfall, pavilions and ponds.
Phase 1 is located on the east side, along Hong Ning Road, whilst the adjacent phase 2 stretches to the west to Hip Wo Street.